Cabbage Patch Clothes I have Made.
( Some Items May Still Be Available)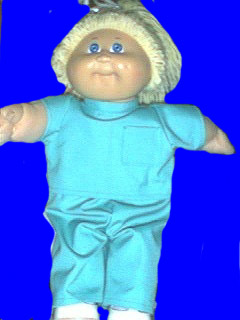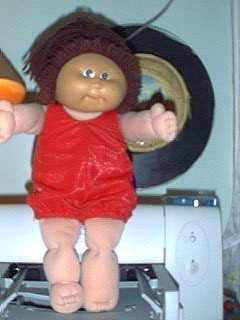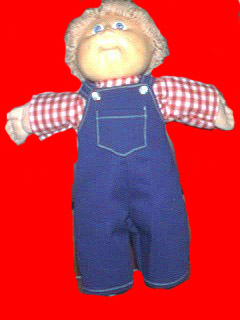 Doctor Suit Swimsuit Bibs & Blouse Blue Bibs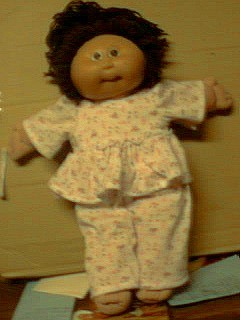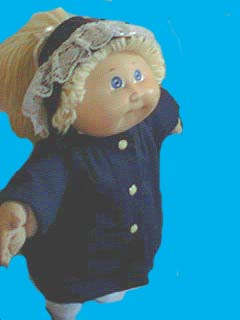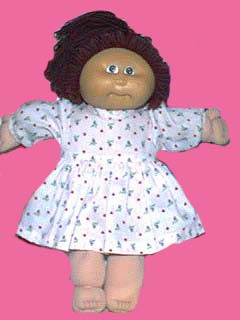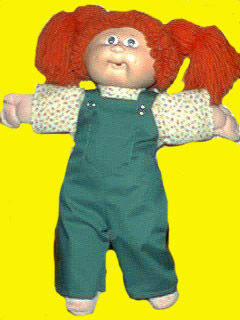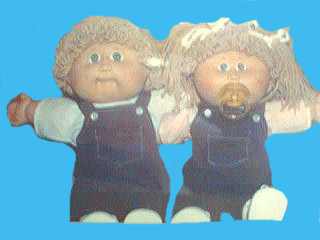 &nbsp: Pajamas Coat& Bonnet Pink dress Green Bibs Catelyn's Twins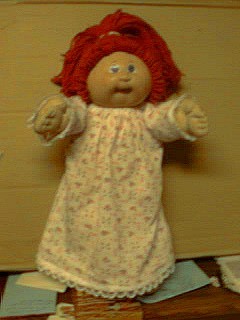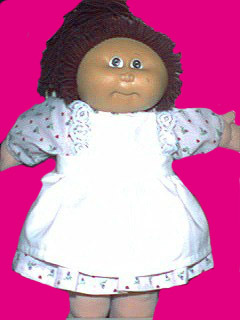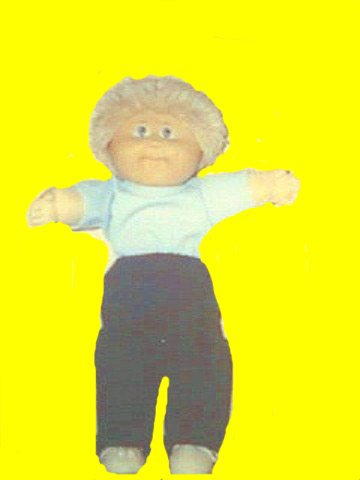 Wedding gown & tux Nightie Dress/Pinafore Marco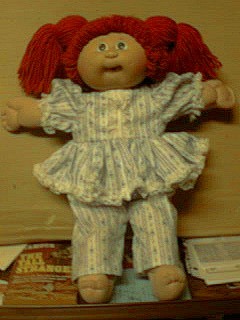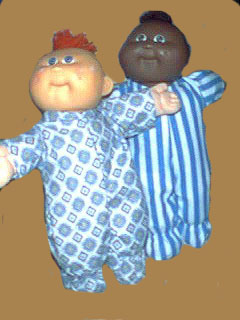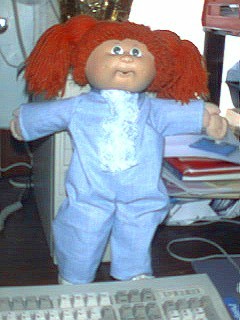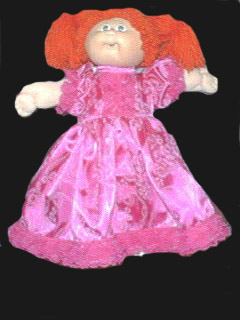 Playsuit Boys FeetJamas Coveralls Rose Satin
MOST items are available in other colors and prints if they are not available in color shown.
Overalls are also available for boys.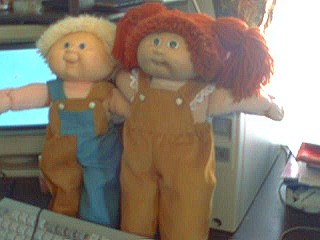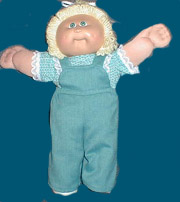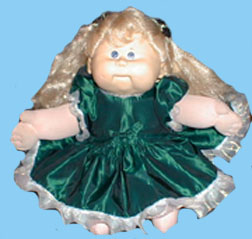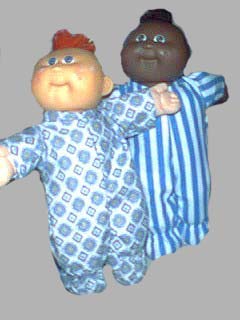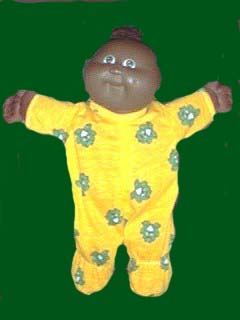 Girl/Boy Bibs Teal Bibs/Blouse &nbsp Green Taffeta Feet Jammies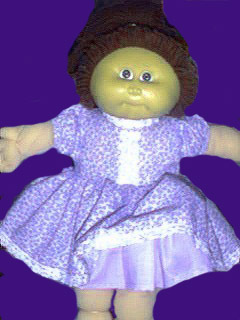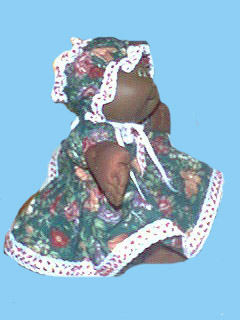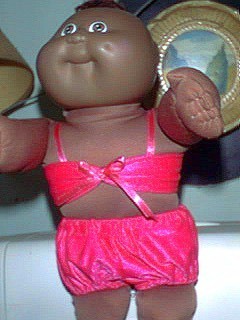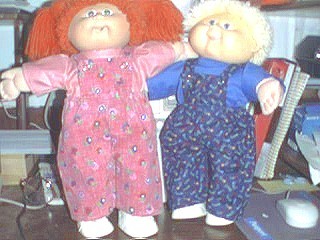 Dress & Slip Dress& Bonnet Bikini Bibs & Shirt

Please Email Me!